Your Friendly Dentist in the Toluca Area
Choosing a dentist is one of the most important health decisions you will make. Toluca area dentist Haitham Matar, D.D.S., is the trusted, caring professional who will treat you like a member of his own family. Don't put off getting the personal care that will help you achieve and maintain a lifetime of good dental health. At Haitham Matar, D.D.S you'll find a compassionate, friendly team of professionals who are highly experienced in personalized dentistry for all our patients.
Our team is both knowledgeable and reliable. Our goal is to help you achieve good dental hygiene and a healthy smile without the stress that often occurs when going to the dentist. If anxiety has kept you from visiting the dentist for oral checkups regularly, rest assured that everyone at Haitham Matar, D.D.S wants to make your dental visits a comfortable experience.
Call for an appointment today at (818) 688-4971 for a healthy, more beautiful smile tomorrow. Or fill out the online form for easy scheduling. At Haitham Matar, D.D.S, we have several convenient payment options and flexible scheduling to fit your busy life.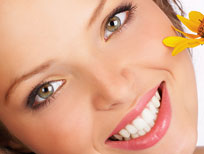 Thorough checkups
In order to maintain your oral health, it's important to schedule regular dental check-ups. Don't wait until something is wrong to make an appointment with Toluca area dentist Dr. Haitham Matar. At Haitham Matar, D.D.S, we provide comfortable and thorough checkups. By catching and correcting a potential dental problem early, Dr. Matar can save you vast amounts of time, discomfort, and expense.
Periodontics for healthy gums
Toluca area periodontics dentist, Dr. Matar offers extensive experience. Gingivitis and bleeding gums can be risk factors for more serious health problems if not treated promptly.
Our friendly and highly-trained team will assess your needs and design an individual treatment plan. We're here to help you maintain healthy gums and teeth for life.
Permanent dental implant crowns
Dr. Haitham Matar at his Toluca area dental implants practice offers extensive experience restoring your dental implant crown.
Our dedicated team uses state-of-the-art materials and techniques for stability and longevity. You'll enjoy the comfort and confidence of natural-looking teeth.
If you're looking for affordable dentistry in Magnolia Park you don't need to look any further. Haitham Matar, D.D.S., is the dentist that Magnolia Park residents trust to deliver experienced and professional dental care.