Quality Dentistry in the Magnolia Park Area
You make important health decisions every day and selecting a qualified dentist is a priority. Magnolia Park area dentistry with Haitham Matar, D.D.S., is your choice to help you get and maintain healthy teeth and happy smiles. Our experienced and friendly team of professionals at Haitham Matar, D.D.S want to change the way you feel about going to the dentist. We are dedicated to making dental visits comfortable and satisfying for all of our patients.
We're committed to providing the best care for your teeth. That's what we're here for - to provide personalized care in your neighborhood. We offer a range of dental treatment options, from a routine cleaning to more complex dental care. And it's all done in a friendly, relaxed environment. Everyone at Haitham Matar, D.D.S is well informed on popular cosmetic services such as tooth whitening or veneers and can help you determine which method will provide you with the best results possible. There's never been a better time to turn your smile up a notch!
We provide the gentle, affordable dentistry you've been looking for. Fill out the form here on our website, or call us today at (818) 688-4971. Our friendly staff will be happy to schedule an appointment where you can learn about all of your options.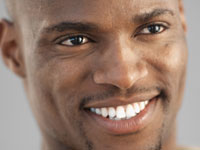 Comfortable root canal therapy
You've probably heard that a root canal procedure can be an uncomfortable experience. At Haitham Matar, D.D.S, located in Magnolia Park, CA area, that's not the case. Dr. Haitham Matar numbs the tooth so you simply won't feel any pain, and you'll find that there is very little discomfort afterwards.
Gingivitis treatment to restore healthy gums
Dr. Matar has extensive experience providing gingivitis treatments in the Magnolia Park area. Bleeding gums can lead to more serious health problems if not treated promptly.
Our friendly, professional team will evaluate your needs and design a personal treatment plan. We'll help you have healthy gums and teeth for life.
If you're looking for a highly-trained dentist in Los Angeles County you've come to the right place. Dr. Matar offers dentistry that Los Angeles County residents depend on for the highest quality dental care.