Personalized Burbank Dentistry
You've been looking for quality dental care that is convenient and versatile, but you also want a dentist who is both gentle and experienced. Haitham Matar, D.D.S. and his genial staff pride themselves in offering friendly and affordable dentistry to their Burbank patients. We are highly trained in a wide range of dental treatment options, from regular checkups and teeth cleaning to more complex dental problems. You can relax, knowing that you are getting the most effective and convenient dental care available.
At Haitham Matar, D.D.S we believe that proper care of your teeth and gums is an investment that lasts a lifetime. Our goal is to establish a long-term personal relationship with you and we're always pleased to offer affordable care and appointment that fit your busy schedule.
If you're looking for qualaity dentistry, call us today at (818) 688-4971. Or fill out our online form for easy scheduling. At Haitham Matar, D.D.S, we have several payment options and we're available when it's convenient for you.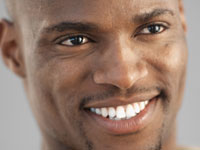 Your comfort is our first concern
Here at Haitham Matar, D.D.S, your comfort is our number one priority. We will do our utmost to put you at ease and keep you feeling relaxed and secure. Under the experienced leadership of Dr. Haitham Matar, our dedicated team of professionals is at your service to explain your treatment thoroughly and answer any questions you may have.
Experienced root canal care
Experienced Burbank area root canal dentist Haitham Matar, D.D.S. will provide you with excellent care. We'll make sure that you're comfortable during and after your procedure.
Our highly trained team will answer any questions you have. Our goal is to provide you with quality, pain-free treatment for your long term dental health.
Periodontitis treatment to restore oral health
Dr. Matar is a trusted Burbank area gum disease dentist. If left untreated, periodontitis can lead to tooth loss, abscessed teeth and other serious dental problems.
Our caring, professional team will evaluate your inflamed gums to eliminate infection and design a treatment plan. We'll help you to reduce pain and swelling, and to restore the health of your gums.
If you're looking for a highly-trained dentist in Grandview, you've come to the right place. Dr. Matar offers dentistry that Grandview residents have come to trust for the highest quality dental care.