Affordable Dentistry in the El Miradero Area: Your Skilled Local Dentist
Your dental health should be one of your top priorities. And El Miradero area dentistry with Dr. Haitham Matar, D.D.S., should be your choice for both routine and more complex dental care. Everyone on our friendly staff will put you at ease as your teeth are examined and cared for. We believe in proven care and regular treatments to keep your teeth in perfect health.
At Haitham Matar, D.D.S we are highly skilled in a full range of routine and more complex dental treatment options. As a trusted dentistry provider, we always take the time to ensure you receive the dental health treatment you need, always in a friendly and comfortable environment. We're also very experienced at in putting nervous patients at ease during all treatments.
It's time to make an appointment right now. Just call our helpful staff at (818) 688-4971 or complete our easy online form. Now is the best time to get the top dental care you deserve - we're looking forward to meeting you at Haitham Matar, D.D.S!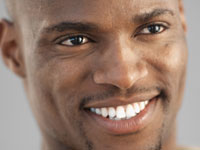 In-office whitening for quick results
Would you like a whiter smile right now? In the El Miradero, CA area, Haitham Matar, D.D.S offers in-office tooth whitening for quick results. Dr. Haitham Matar applies a bleaching solution to your teeth which is then accelerated by a high-intensity light. Teeth can often be whitening in one or two one-hour sessions - perfect if you're looking for a quick and easy way to brighten up your smile.
Comfortable tooth cleaning for a whiter smile
For comfortable tooth cleaning in the El Miradero, California area, Dr. Haitham Matar is known for having a gentle touch. The friendly team at Haitham Matar, D.D.S provides dental hygiene treatments for a whiter smile.
Maintaining good dental hygiene is the foundation for healthy teeth and gums. We're committed to helping you have a lifetime of oral health.
Natural-looking dental implants
Haitham Matar, D.D.S is a trusted El Miradero area dental implants practice providing natural-looking, comfortable tooth replacement. We make it our mission to use a gentle touch during the process.
We hold ourselves to the highest standards to replace missing teeth and provide you with natural-looking results. Our goal is to restore your confidence and your bright, healthy smile.
If you're looking for a quality dentist in Toluca you've come to the right place. Dr. Matar offers dentistry that Toluca residents have come to trust for caring and professional dental care.