Trusted Dentist in the Glendale Area for Personalized Care
You'll find friendly and professional dentistry with Glendale area dentist, Haitham Matar, D.D.S. Your dental care is our top priority and we'll put you at ease, whatever your dental problems or questions. We're particularly experienced in treating nervous patients and we offer a full range of modern dental treatments to ensure you walk away with a healthy and beautiful smile.
Whether you need routine or more complex dental treatment, we start by taking a full medical history and examining your teeth thoroughly. At Haitham Matar, D.D.S, we have a whole range of preventive and restorative dental treatments available, depending on your specific needs. X-rays and digital photos may also be taken at this time. Treatment will be recommended based upon the results of your examination. Our office is outfitted with all of the most modern equipment to offer you the best dental care possible. We also provide basic care including consistent check-ups and professional cleaning.
Make an appointment today by calling our friendly staff at (818) 439-4203 or by filling out our online form. And please be sure to contact Haitham Matar, D.D.S if you have any questions. We'll be happy to answer them!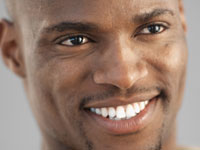 Friendly, caring staff
The friendly, caring staff of Haitham Matar, D.D.S in the Glendale, California area strive to make you feel comfortable and well-cared for at your dentist appointment. Haitham Matar, D.D.S. is committed to serving you and your family's dental needs, year after year. Come and see what we have to offer in a professional setting where top-notch customer service still matters.
Professional and gentle endodontics
Dr. Haitham Matar at his Glendale area rot canal practice will ensure that you receive top quality endodontics treatment. Our experienced professional team will assess your individual situation and develop a personal treatment plan.
You don't have to live with a painful tooth any longer. Whether you have an abscessed tooth, or painful cracked or chipped teeth, we can help.
Zoom!® teeth whitening for a bright smile
Haitham Matar, D.D.S. is proud to be a trusted Glendale area Zoom!® teeth whitening dentist. Our patients love the short amount of time the tooth whitening treatment takes as much as they love the results.
You'll be able to relax in our comfortable surroundings. In just about an hour, you'll have a sparkling white smile!
If you're looking for quality dentistry in North Hollywood you don't need to look any further. Haitham Matar, D.D.S., is the dentist that North Hollywood residents trust to deliver experienced and professional dental care.