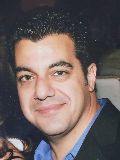 Outstanding General Dentistry with Haitham Matar, D.D.S.
Plus Quality Care For ...
Cosmetic Dentistry
Dental Implants
Root Canal

Haitham Matar, D.D.S serves the Burbank, Grandview, El Miradero, Toluca and Magnolia Park areas.
Dentistry Service Areas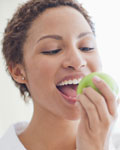 Burbank
Burbank - Dentist: Dentist and trusted dentistry with Haitham Matar, D.D.S. Contact Dr. Haitham Matar to learn about your options.
Grandview
Dentist - Grandview: Call us today at (818) 439-4203.  The team at Haitham Matar, D.D.S is highly trained in providing for your dental care needs.
El Miradero
Dentistry - El Miradero: As a dentist Dr. Matar is dedicated to providing quality dental care.  Many patients can now have the beautiful smile they have always wanted.
Toluca
Dentist - Toluca: If you've been putting off dental care for years, now is the time to contact Haitham Matar, D.D.S.  Call our friendly team at (818) 439-4203 to schedule a consultation.
Magnolia Park
Dentistry - Magnolia Park: Dr. Matar and his staff are committed to helping you understand your dentistry options.
More About Dentistry
Dentist - Burbank: If you are searching for a dentist in the County area, look no further!  Call Haitham Matar, D.D.S at (818) 439-4203 for the professional, affordable dental care you deserve.
Meet the Dentist
Dr. Haitham Matar and his friendly team are committed to helping your receive the personalized dentistry care you need. At Haitham Matar, D.D.S our staff is trained in the latest techniques.
Dental Care Burbank California – Respected dentist offers affordable dentistry including regular dental checkups for optimal dental health.
Financial Arrangements
Dental Insurance Burbank CA - Most Carriers Accepted. Dental Insurance Burbank California - Call Haitham Matar, D.D.S at (818) 439-4203 - We can help you with your dental insurance needs.
Burbank
Burbank - Dentist: Our patients tell us that they are very pleased with their dental care from Dr. Haitham Matar. Personalized service is our highest priority at Haitham Matar, D.D.S.
What We Offer
Dentistry in Burbank while you relax with trusted dentist Dr. Haitham Matar. We offer convenient appointments that are designed to fit your busy lifestyle.
Other Services
Dental cleaning in Burbank is now available with a caring dental hygienist.  You deserve, gentle, thorough personalized dental hygiene care every time.
---
Other Highly-Qualified Internet Dental Alliance Practices Around the Country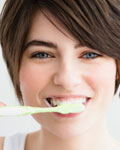 Wilmington, NC
Call the Donald S. Bland, D.D.S office at (855) 753-5150 to set up an appointment with Wilmington sedation dentist Dr. Donald Bland. Sedation Dentistry Wilmington - His skillful approach to sedation dentistry reduces dental anxiety.
Aliso Viejo, CA
Aliso Viejo implant dentist Dr. Robert Kluss offers attentive care for patients who are missing one or more teeth. Dental Implants Aliso Viejo - For reliable implant dentistry, call (855) 267-2669 and talk with a friendly Alicia Dental team member to set up an exam.
Summit County, OH
Gentle Summit County Dentures - Call (844) 306-8954 today for an affordable dentures dentistry appointment at Chapel Hill Dental Care. Summit County dentures dentist Dr. Joseph G Marcius helps patients with missing teeth regain their smiles.
Silver Spring, MD
Star BriteDental provides highly-skilled, affordable Silver Spring cosmetic dentistry including porcelain dental veneers, tooth bonding, dental crowns and bridges, teeth whitening and restorative dentistry. Cosmetic Dentistry Silver Spring - As an experienced cosmetic dentist, Dr. Maryam Seifi is dedicated to offering understanding personalized care to all her patients. Phone (855) 637-0636 today to schedule a consultation.
Norton Commons, KY
Norton Commons TMJ dentist Dr. Jeffrey Kessler provides relief to patients with facial pain and other TMD symptoms. Norton Commons TMJ Dentist - For reliable TMJ dentistry, contact Valhalla Dental Care at (855) 806-1885 for an appointment.
Upland, CA
Dr. Steven Fraker, an experienced Upland minimal sedation dentist, helps patients with dental phobias and dental anxiety. Upland Minimal Sedation Dentistry - Patients searching for stress-free minimal sedation dentistry may call Steven D. Fraker, D.D.S at (855) 424-1867 to schedule a visit.
Harbison, SC
For distinguished Harbison implant dentistry, contact Dr. Mark Pelletier at (855) 654-9344. Tooth Implant Harbison - Arrange a implant dentist visit at Premier Aesthetic Dentistry to replace missing teeth today.
Orange County, CA
Gentle Orange County Dentures - Call (877) 920-2149 today for an affordable dentures dentistry appointment at Andrew G. Mortensen, DDS, Inc.. Orange County dentures dentist Dr. Andrew Mortensen helps patients with missing teeth regain their smiles.
Harpers Ferry, VA
To replace missing teeth, contact Leesburg Dental at (844) 317-1158 to schedule a convenient appointment with a respected Harpers Ferry implant dentist. Dental Implants Harpers Ferry - Dr. Jose Loza and his friendly implant dentistry team help patients smile again with confidence.